Should you use free images for social media? 
Well, think about all the copyright restrictions you might end up infringing in case you don't. It's not a fun experience to receive a cease and desist letter. For this reason alone, we recommend that you start using free stock photos.
Not all of us are gifted photographers or cinematographers, and that's totally understandable. Luckily, there are plenty of free image sites you can use to curate the perfect visuals for your social media strategy that also match your brand.
Additionally, you should use our social media strategy template in order to decide on your business goals and figure out the best use of royalty-free images for your brand.
Let's learn more about the immeasurable potential of free stock photos.
Free Editable Social Media Strategy Template
Get the social media strategy template you need to audit and plan your marketing efforts for maximum results.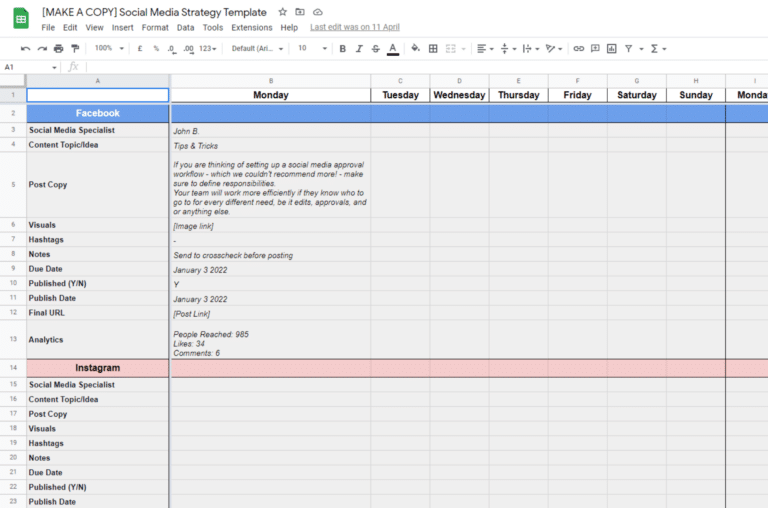 How to Use Public Domain Images in Your Social Media Posts
What exactly are free stock photos? They're basically high-quality images that are allowed for commercial use or that are licensed under the Creative Commons.
Either way, there are no known copyright restrictions for such imagery, meaning that you have full permission to use it precisely as you see fit.
Unsure about how you can enhance the typically generic royalty-free photos you may find online? If so, we've got some awesome tips for you.
Here are the top 3 tips on how to use public domain images in your social media posts:
Customize your stock photos with Canva

Go for less generic imagery

Resize your visual content for each social media platform
1. Customize Your Stock Photos with Canva
Let's be honest, most free stock photos are quite… bland. In fact, there are very high chances that your competitors might download the exact same photo you plan to use. 
Don't let this discourage you! Canva's customization features allow you to create amazing images without too much fuss. Use your brand's colors and fonts for a personal touch. Then, get creative by experimenting with the templates, graphics, and stock images provided by Canva.
Have you heard about SocialBee's Canva integration? If not, you should know that it allows you to create, import, and share your latest designs to your social media channels from the same dashboard. 
Use Canva to create personalized visuals directly from SocialBee's content editor.
Design Your Social Media Visuals with Canva from SocialBee!
2. Go for Less Generic Imagery
We know how tempting it can be to choose the first royalty-free picture you find. It's quick and effortless. 
However, we'd like you to think outside the box. As mentioned earlier, it would be a real bummer to realize that your rivals are fans of the same free stock photo site you bookmarked, right?
3. Resize Your Visual Content for Each Social Media Platform
Yeah, you've probably heard this one before and we'll say it again for the ones in the back ━ you must resize your impressive collection of free stock photos for each social media platform. 
Here are the image sizes for the most visual social media channels:
Instagram

has three types of feed photos. When going square, always resize your free images to 1080×1080 pixels. Want to post a portrait picture? Go ahead and resize it to 1080×1350 pixels. You should know that Stories, Stories Ads, and Reels should all have 1080×1920 pixels.  
Facebook

is pretty straightforward in terms of image sizes. Find free images and resize them to 1200×630. Ready to post your best free stock photos to your Stories? Then 1080×1920 is ideal. In case you're ready to run some ads, 1080×1080 should do the trick.
Twitter

recommends that their in-stream photos should have 1600×900 pixels. Curious about ads? Single and multi-image tweets are around 600×335. As for app cards and carousels, 1:1 and 1.91:1 aspect ratios are perfect.
LinkedIn

goes by the 1.92:1 ratio, more specifically 1200×627 pixels. Don't forget to resize your stock photos accordingly.
20 Sites for Free Stock Photos
Nowadays, it's easier than ever to find high-quality images that are either free or part of public archives. Ready to download some free images? Perfect, we have the perfect resources for you.
Here are the best 20 sites to find free photos for your social media posts:
Unsplash

GIPHY

Styled Stock

Burst

Adobe Stock Free Photos

Pexels

Depositphotos

Picography

Pixabay

Picjumbo

StockSnap

Life of Pix

Death to Stock

VistaCreate

Kaboompics

Getty Images

Reshot

Freepik

Foodiesfeed

iStock
If high-quality photos are what you're looking for, Unsplash is the ultimate resource for all things high-resolution. Their impressive gallery of free photos is certain to spark your creativity.
To make things extra easy for you, try out SocialBee's Unsplash integration. That way, you'll add any file from their website to your latest social media post in only a matter of seconds.
Open Unsplash within SocialBee and add royalty-free images to your social media content with ease.
Start your 14-day free trial today!
Perhaps stock images are not your thing. That's quite alright. How about a GIF to spice up your social media presence? GIPHY is the holy grail of animated photos and we're here for it. 
Surprise, surprise! SocialBee's GIPHY integration is here to help you create some head-turning posts. However, be aware of the fact that Instagram, Pinterest, and TikTok do not support GIF files. 
Add dynamic GIFs to your social media posts from SocialBee.
Use Unsplash and GIPHY Directly from SocialBee!
Do you have a brand that aims for a more refined aesthetic? If so, Styled Stock offers a carefully curated selection of elegant images that are the perfect fit for commercial purposes. 
They describe their gallery as 'feminine styled images'. Do you have a female target audience? This website should be the obvious choice for you.
Powered by Shopify, Burst is a go-to resource for entrepreneurs, bloggers, and creative professionals.
Constantly updated with new free images, this free resource is guaranteed to catch your eye for all the right reasons.
Premium or standard content, you get to choose. With Adobe Stock, you can choose your next favorite stock photo quite effortlessly.
Adobe Creative Cloud users are probably already aware of how easy it is to edit stock images in either Photoshop, InDesign, or Illustrator. With an awesome selection of stock photos, videos, templates, vectors, and even music, we're certain that you'll create some unique posts.
Browsing through all those images and videos featured on Pexels should be quite the ride. Their comprehensive collections will help you find images by topic and even by color.  
From art, fashion, food, landscape, and even animal photos, Pexels is a fan favorite for obvious reasons. 
Launched in 2009, Depositphotos offers high-resolution photos, videos, music tracks, and sounds for commercial use. If you think that's all, wait until you see their vector art and illustration collections.
Looking for the perfect stock photo for your next Instagram post? You can now rest assured that you'll find the right one on Depositphotos.
Licensed under Creative Commons, Picography offers its visitors a selection of vibrant public domain photos that are ready for sharing.
Some of their available categories include architecture, food, technology, or wildlife, depending on what your brand is all about.
Released under the Pixabay License, over 2,3 million free stock images are ready for commercial use. 
Their extensive library is nothing short of breathtaking. Similarly to all other websites we've shared with you so far, you can choose the image orientation, size, color, and even filter the images based on their date of publishing.
Launched in 2013, Picjumbo showcases a huge free stock image collection that is as diverse as it should be. 
With new images added every day and 8,709,799+ downloads from all across the world, Picjumbo deserves to be bookmarked. Some of their categories include people, business, abstract, and even sunlight.
Licensed under Creative Commons Zero (CC0), the images that are readily available on StockSnap can work for any online business.
Emphasize the use and meaning of your products and services with a compelling stock photo. Unsure about which keyphrase to look for? Go ahead and check out the trending photos of the week.
A photographer-oriented website, Life of Pix is a careful selection of high-resolution photos that can take your business's social media presence to the next level. All you have to do is pick a unique photo without commercial rights.
Perhaps the coolest thing about their website is that it features a page with all their photographers. This can make the image search quite fun. 
Many businesses, brands, and entrepreneurs are getting tired of the stereotypical stock photos. There is a new era of free photography rising and Death to Stock is here to revolutionize the aesthetic of the internet.
They offer state-of-the-art free and premium memberships. Free memberships are limited to email, while the premium ones feature a full-blown media library. Any modern brand known for its innovation must go beyond the regular stock photo search.
With the internet viewed almost exclusively via the mobile phone screen, VistaCreate is ideal for those of you who want to make an awesome impression on Instagram, Facebook, or Pinterest. Their free graphic design software is, simply put, a revelation.
Look up a template and customize it for each of your social media profiles. Featuring 70 million+ free images, videos, and vectors, they only require you to create a free account for full access to all their website functionalities. Give it a try!
Are you strict when it comes to the color palette you use? Fair enough. Kaboompics was created for businesses that take their visuals seriously.
Choose the color you love and search through a library of 26,000+ images. Don't worry, the Kaboompics license is similar to the Creative Commons one, so you are definitely allowed to use their content for commercial projects.
Who in the world hasn't heard of Getty Images yet? Their brand history is legendary. They boast the 'strongest legal protection in the industry and feature one of the largest libraries of royalty-free images out there.
Simply search for a key phrase that might fit and make sure to filter the results to only feature royalty-free content. That'll do the trick.
Every designer out there dreams of a world where illustrations and icons are free. Wait, have you heard of Reshot? It seems like dreams do come true!
Instant downloads, no strings attached, no pesky newsletters or limits. These public domain icons and illustrations will look incredible once you'll use them for your latest social media posts or website. 
How about a website where you can download free vectors, stock photos, fonts, templates, and PSDs? 
Freepik has been an industry favorite for quite a few years. Photoshop lovers will be pleasantly surprised while browsing through this impressive collection of must-have assets.
Videvo is a great resource for stunning royalty-free stock video footage, perfect for adding an extra layer of visual interest to your social media. The Videvo library includes a range of oceanic clips, from the serene beauty of a sunrise on the beach to the powerful force of crashing waves.
The hospitality industry, particularly restaurant or bar owners, needs to pay close attention right now. Oh, if you're a food fanatic, this one's for you too. Foodiesfeed brings you free mouth-watering photos of delicious foods and drinks. 
Do you have a vegan brand? The healthy category will prove useful. A concerned nutritionist on Instagram? How about a photo of a dangerously sweet cake to serve as a warning? Dig your fangs into this visual deliciousness!
Powered by Getty Images, iStock allows you to download up to 10 free images with their one-month trial. 
As expected, their gallery is diverse and abundant. Their AI-powered search is a benefit since it prevents you from wasting too much time browsing through millions of photos.
OpenAI introduced DALL·E 2 to the world back in January 2021. Ever since it has become the prime example of the mind-blowing awesomeness that AI can create.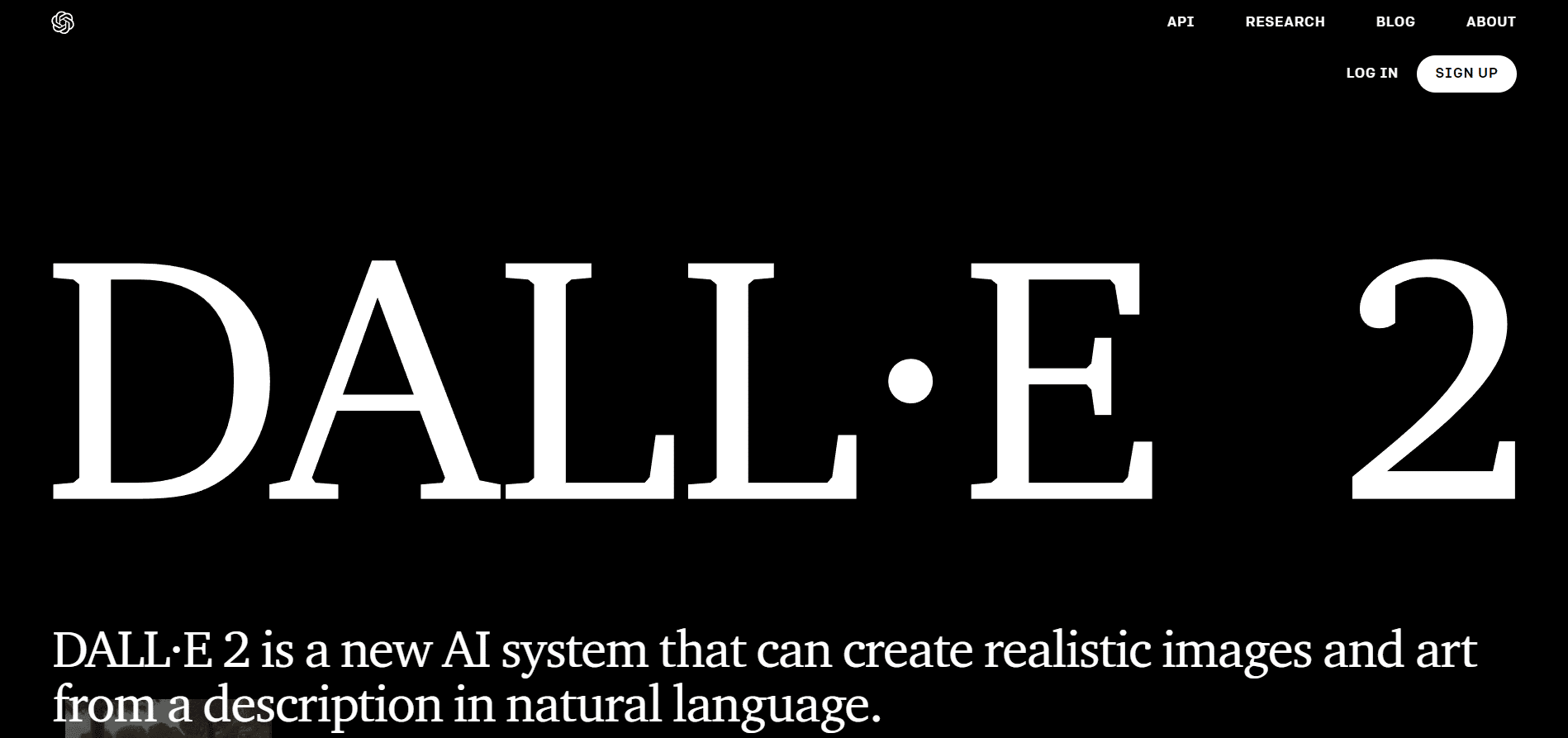 Do you wish to provide your audiences with some futuristic and unique content? If so, create a free account, type in the kookiest text description you can muster, and behold the wonders of AI. 
I was terribly curious to see what DALL·E 2 could generate for an art fan like me, so I typed in 'an Expressionist oil painting of a black cat using a smartphone in the style of Egon Schiele'. Here's what I got.
Needless to say that I was shocked at the sheer accuracy of the generated visual. Am I terrified, impressed, or both? All fearless brands should consider giving DALL·E 2 a try!
Get Access to the Best Free Stock Photos
We are certain that you'll bookmark at least one of the twenty websites featured in this article. As you can probably tell by now, there is no point in illicitly sharing copyrighted photos when there are millions of free photos to pick from. 
So you found the perfect images, edited them according to your brand's visual identity, and are now ready to share them with your followers.
Go ahead and try SocialBee. You'll find that our Unsplash and GIPHY integrations will prove most useful as you create mesmerizing content. 
We create, schedule, and publish posts for you. Start your 14-day free trial today!
Create, Schedule, and Share Your Social Media Posts with SocialBee!